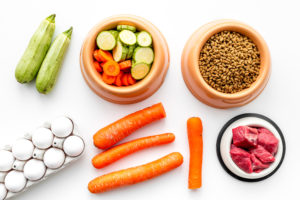 Highly Skilled
Our team of highly skilled batching experts can build blended recipes containing only two ingredients, or more than twenty ingredients in batch sizes as little as 500 Lbs. up to bulk truckloads. Precision blending allows for the combination of multiple macro and micro ingredients at levels that meet the nutritional requirements of pet food, pet treats, or pet supplements.
Development
We are flexible and adapt to customer requests to simplify the manufacturing and product development process. Our expertise helps shorten product development cycles while reducing inventory costs.
What are the advantages of a custom blended premix?
Reduces ingredient inventory
Saves on ingredient cost by reducing the need to purchase multiple ingredients individually.
Eliminate the need to purchase full quantities of expensive ingredients.
Improves traceability and food safety by consolidating ingredients to one traceable Lot.
Less labor needed to weigh up individual ingredients for inclusion in a recipe and processing of invoices in accounting.